Những đặc điểm nổi bật nhất của loa hifi Wharfedale Opus2-1
During his long 75-year history, dating back to the origins of Hi-Fi, Wharfedale brand has become firmly associated with quality budget speakers like famous bookshelf speaker Diamond 9.1. Less known is the fact that in addition to Diamond firm has slightly more expensive model lines, including attention to detail Opus 2.
Most unusual, perhaps, is the midrange fabric 75mm dome. Such emitters with large voice coil resembling a giant "beeper", rare in speakers for home use, but are highly esteemed in the studio speakers.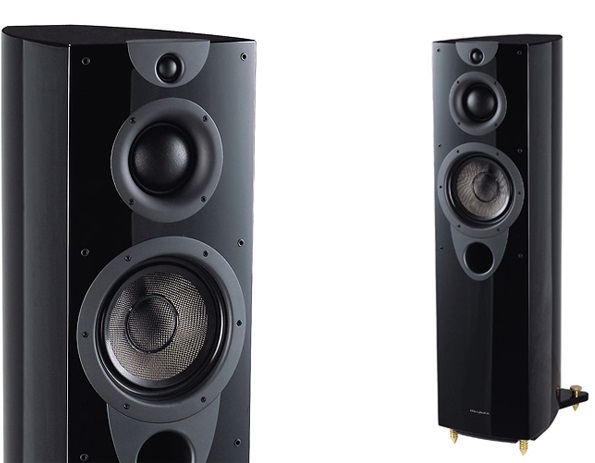 Benefits dome midrange - high power handling and virtually constant directivity pattern over the entire range. But there are drawbacks - the need for a three-way configuration and rather modest sensitivity.
By mid - emitter is 200mm bass driver with Kevlar cone, supported front bass reflex port. Tweeter is equipped with a fabric dome diaphragm diameter - 27 mm.
Front panel guttate strong housing section is slightly curved, and the side - strongly arched, so the back wall is very narrow. All this helps to dissipate internal reflections and prevents the formation of standing waves. Our specimens are finished in black piano lacquer, but there are options and lacquered veneer. Large base provides stability and spikes, although solid, supplemented only serrated washers for screw fixation.
Do not try to put speakers Wharfedale Opus 2-1 against the wall. Even with the free placing serious bass, dense and solid that even then talk about older Opus 2-2 (2x200 mm) and Opus 2-3 (2x250 mm)!.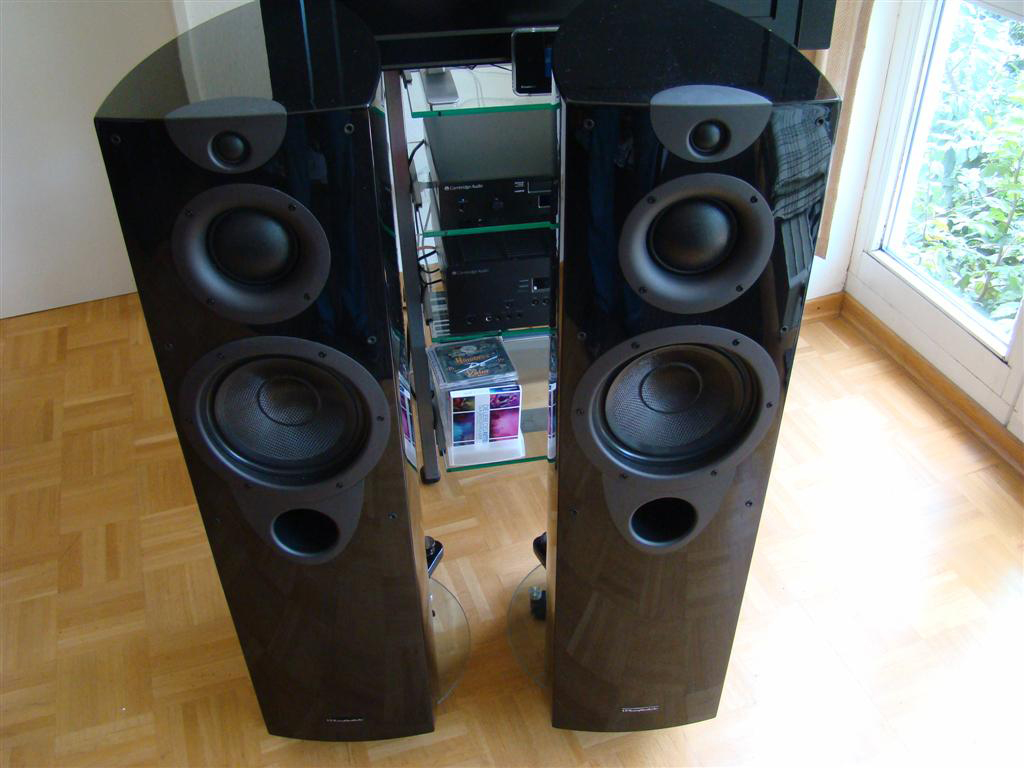 Massive construction and deep bass performance give Wharfedale power and solidity, and well thought-out gracefully hollowed body is manifested in the impressive effect of the "disappearance" of speakers. And although the sound could be faster, more energetic and dynamic, good neutrality and lack of overtones make listening extremely fascinating.
Although impressively smooth tonal balance and neutral character of the sound as a whole is definitely bright, with a penchant for easy underscoring the upper middle and high frequencies. As a result, vocals performed by Opus 2-1 sounds extremely open and clearly even at low volume.
The downside is a certain sharpness, and sometimes aggressiveness on records with bad mastering, which, unfortunately, lacking in our iPod-time. Paradoxically, despite the high allowable power midrange, Opus 2-1 sounds best at moderate levels.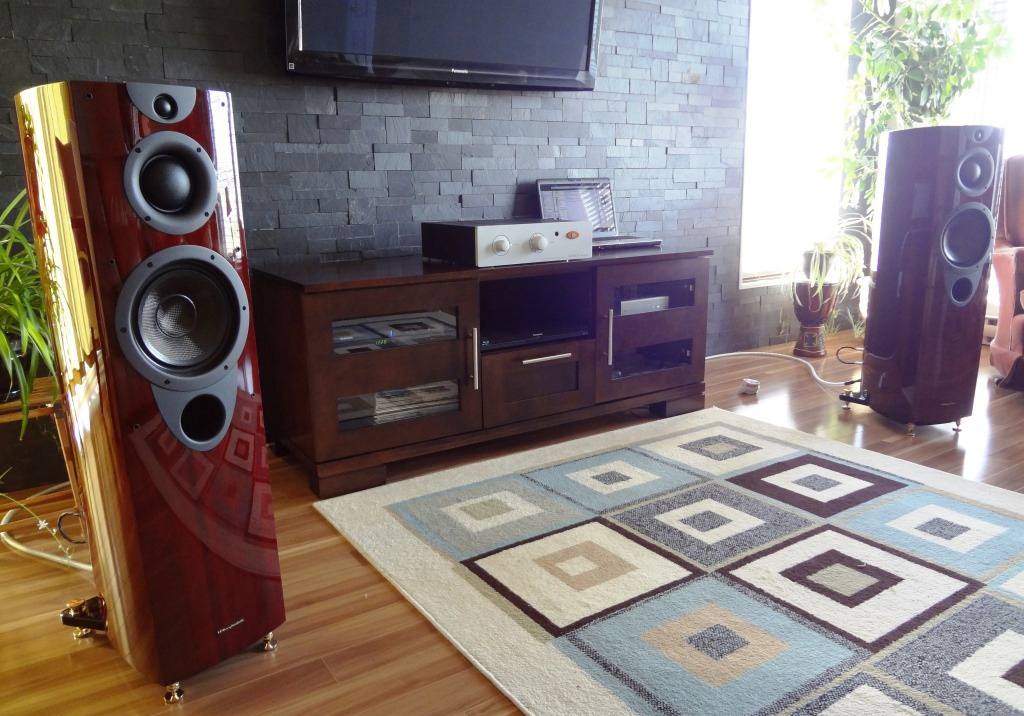 AFC Opus 2-1 indoors fits into a tolerance of ± 4 dB. Furthermore, it is very smooth throughout the range. Nevertheless, there are eye-catching features, not too noticeable to the ear. LF range ( 25-110 Hz) in order, but then in the interval 110-900 Hz the recession, while the upper middle there is an obvious broad peak centered near 1.7 kHz. At high frequencies characteristic smooth, although slightly elevated. Sensitivity is decent, about 88 dB, and only here and there impedance falls below 6 ohms. However, the graph of the impedance is not as simple and obvious as it might seem, and in the area there is a small 220 Hz resonance, moreover, consistent au pair in reflex tuning frequency is also not very good.
>>Có thể bạn quan tâm thêm sản phẩm loa hi-fi chính hãng: Wharfedale Achromatic WA-T4
Thông số kỹ thuật của loa hifi Wharfedale Opus2-1
| | |
| --- | --- |
| Type | 3-way floor stand |
| Bass driver | 200mm KEVLAR |
| Mid-Range | 75mm Textile dome |
| Tweeter | 25mm Textile dome |
| Nominal Impedance | 6 ohm (8 ohm compatible) |
| Frequency Response +/- 3dB | 37Hz - 43kHz |
| Recommended Amplifier Power | 60 - 300w |
| SPL (1w@1m) | 89dB |
| Dimensions (h x w x d)mm | 1005 x 260 x 410 |
| Nett weight | 28.0kg |