Những đặc điểm nổi bật nhất của loa hifi Wharfedale Evo2-30
The Evo2-30 is a surprisingly powerful and compact tower. This 36 inch tall tower delivers a satisfying bottom-end punch! Wharfedale's addition of a potent woven Kevlar bass woofer takes the burden of creating the deepest frequencies off of the midrange driver, freeing it up and allowing the Evo2-30 to be quicker, smoother and more transparent. The Evo2-30 plays shockingly deep, with extremely textured and well- defined bottom end. The midband is reproduced with incredible richness and the top-end sparkles with air. From the grilles to the binding posts, the Evo2-30 is built entirely in-house giving it excellent coherency from top to bottom. This is a speaker you need to hear for yourself! All Wharfedale speakers come with our 100% Money Back Guarantee!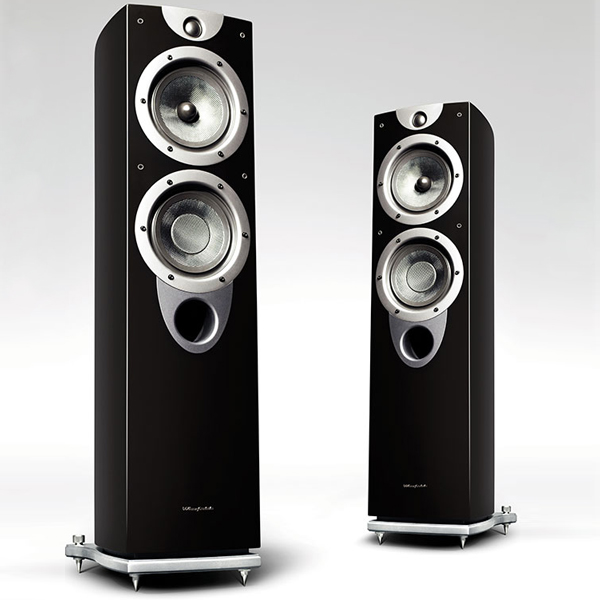 Wharfedale has always been at the leading edge of development in acoustic science. New technologies and materials create new opportunities to push the boundaries of music reproduction. The loudspeaker is often regarded as the weakest link in any system, Wharfedale develops loudspeaker systems capable of extracting the best from any hi-fi - loudspeakers that will continue to improve as you upgrade the rest of your system. EVO2 is the successor to the highly acclaimed evolution series of loudspeakers. Although the lineage is obvious, every internal component has been updated and improved to create a loudspeaker series which can justifiably be called state-of-the-art' in every respect.
Improvements to both high-frequency response and bass dynamic attack have been allied with an overall improvement in cohesion between all the drive units. The resulting performance is nothing short of breathtaking. Engineered to the very highest standards and finished using real wood veneers, Evo2 will deliver a consistently high standard of reproduction for many years. Something generations of Wharfedale owners have grown to appreciate.
Features:
Refined cones and surround materials for highly matched performance
Improved resin structure suppresses transverse waves on the cone reducing distortion and improving sound stage and imaging
Larger voice coils and magnet structures for higher dynamics and power handling
Cast aluminum heat sink/chamber for tweeter to improve power handling and midrange blending
Silk Soft Dome tweeter for increased speed and bandwidth
Larger gauge OFC internal speaker cable for better electron transfer
Air core inductors on all mids and tweets for less saturation at high power for life like sound
Real wood veneer for supreme quality fit and finish
Large curvature and rigid internal bracing for rock solid performance
1" thick front baffle for excellent driver isolation and added rigidity
¾" MDF based on Eucalyptus, very hard and dense natural wood
Plinths on all floor standing units for better cabinet to floor isolation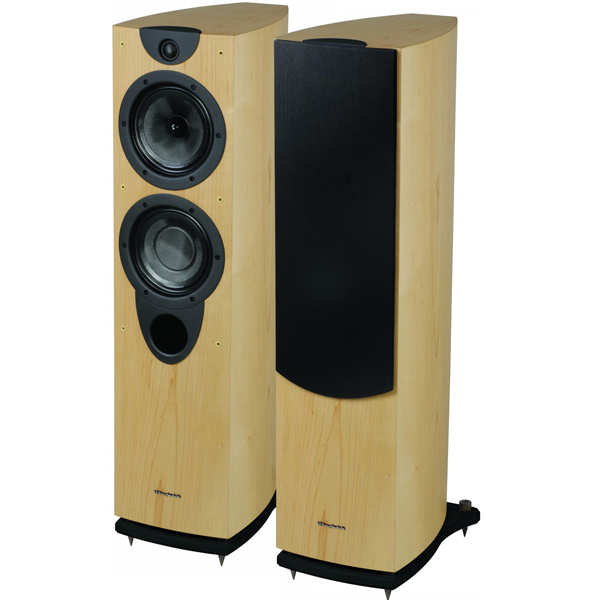 >>Có thể bạn quan tâm thêm sản phẩm loa hi-fi chính hãng: Wharfedale Evo-50 Signature
Thông số kỹ thuật của loa hifi Wharfedale Evo2-30
| | |
| --- | --- |
| BassDriver | 6.5"-165mm |
| Mid-range | 6.5"-165mm |
| Tweeter | 1"-25mm |
| NominalImpedance | 6Ohms* |
| FrequencyResponse+/-3dB | 35Hz-28kHz |
| SPL1W@1m | 87dB |
| Power | 125Watts |
| RecommendedAmp | 50-250W |
| MaxPeakSPL | 111dB |
| SystemFb | 35Hz |
| CrossoverFrequencies | 150Hz-2.2kHz |
| Dimensions(hxwxd)mm | 920x229x400 |
| NetWeight | 20.8kg |