Giới thiệu về loa hi-fi Wharfedale Diamond 220C
Integrate the Wharfedale Diamond 220C Center Channel With Any Diamond 200 Series Speaker for Optimal Results: Delivers Exceptional Dialog and Voices When Used With Other Models
Integration, cohesion, clarity: Any center-channel loudspeaker worth its salt needs these characteristics in spades. The Wharfedale Diamond 220C center-channel speaker satisfies these criterion and then some. Tailored to seamlessly mate with any of the extraordinary Diamond Series 200 loudspeakers, yet a marvel on its own, Diamond 220C handles film and music audio with aplomb. You'll hear distinct, clear dialog and voices that sound present, natural, and crisp. Diamond 220C has excellent frequency responses and dynamic range, so you'll experience highs and lows with proper balance and without having to strain to hear soft passages or lower the volume on louder sequences. Offering high-end quality for a budget price, and infused with myriad technological and design enhancements, Diamond 220C will turn your home-theater into an entertainment destination. 100% Music Direct Guaranteed.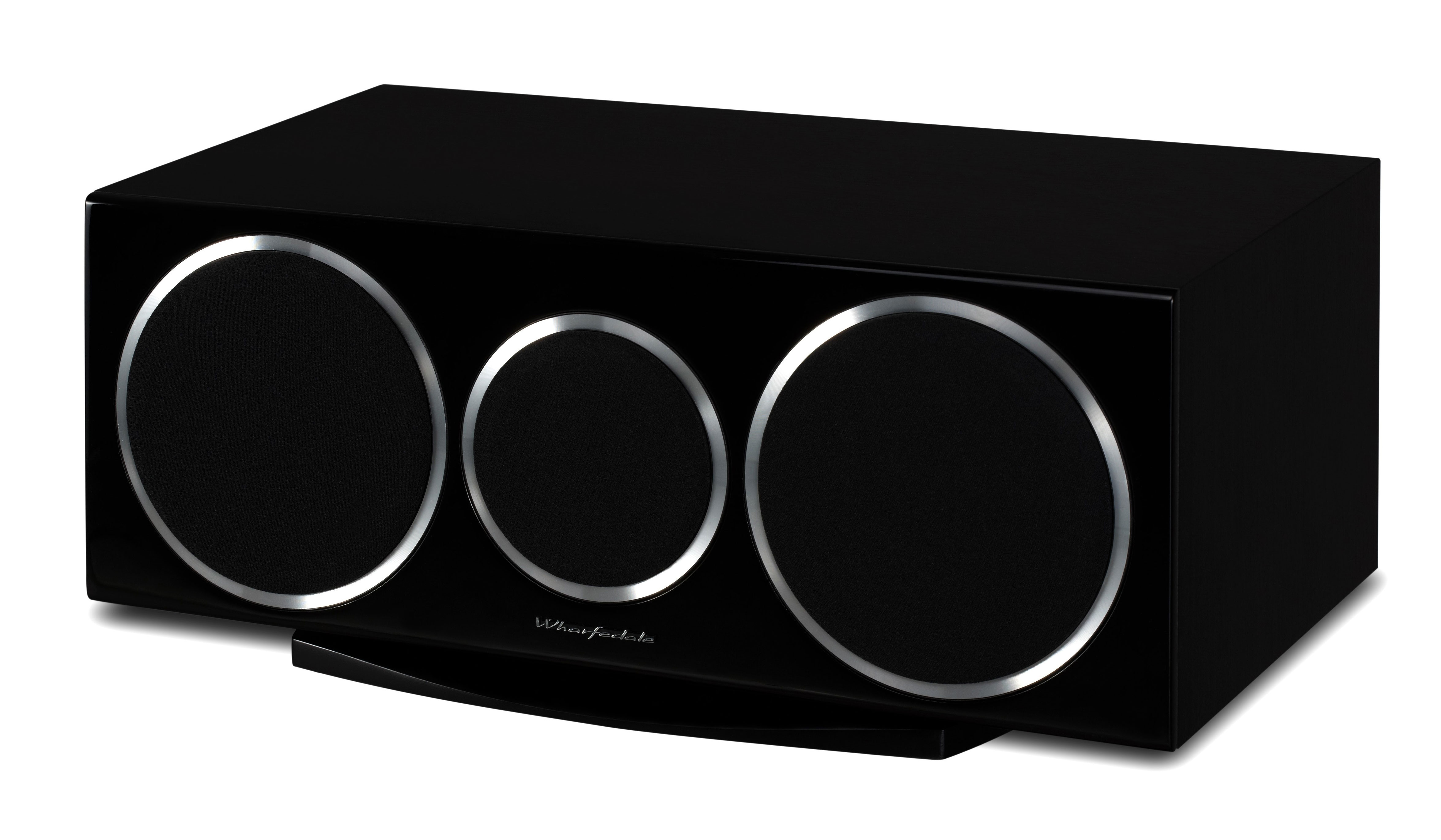 Loa hi-fi Wharfedale Diamond 220C chính hãng
Experience More Dialog and Music, Less Resonance and Noise
Ongoing research into new cabinet materials and loudspeaker drivers yields the foundation for Diamond 220C, which improves upon its predecessors in terms of design, construction, execution, and aesthetics. Diamond 220C boasts the latest acoustic technology to produce an involving listening experience that cannot be beat at this price point. Fieldwork and testing that resulted in the implementation of Crystalam (a substance that reduces the audibility of panel resonance and the 'cabinet hear-through' that causes distinct coloration) in Wharfedale's flagship Jade Series has now been applied to the far less-expensive Diamond 220C. In Diamond 220C, a simpler combination of particleboard and MDF supplies similar reductions in coloration, damps annoying high-frequency resonances, and blocks internal sound leakage.
Slot-Loaded Distributed Port, Fine-Tuned Crossover
Derived from the Jade Series' Aperiodic bass-loading system, and allowing for a greater freedom of speaker positioning, a slot-loaded distributed port created by the plinth exits the base of the speaker cabinet. This trait equalizes the air pressure to mimic the pressure inside the cabinet, permitting a smooth transition between the pressure variation in the cabinet and low-frequency sound developed in the room. Consequently, the energy transfer is increased, and overall system efficiency strengthened. Computer-assisted modeling and hundreds of hours of listening tests ensure each speaker is fine-tuned. The same process is employed to fine-tune the crossover, which betters the integration between the drive units and intensifies the musical realism. Music lovers will relish audiophile sound whether listening either on and off-axis.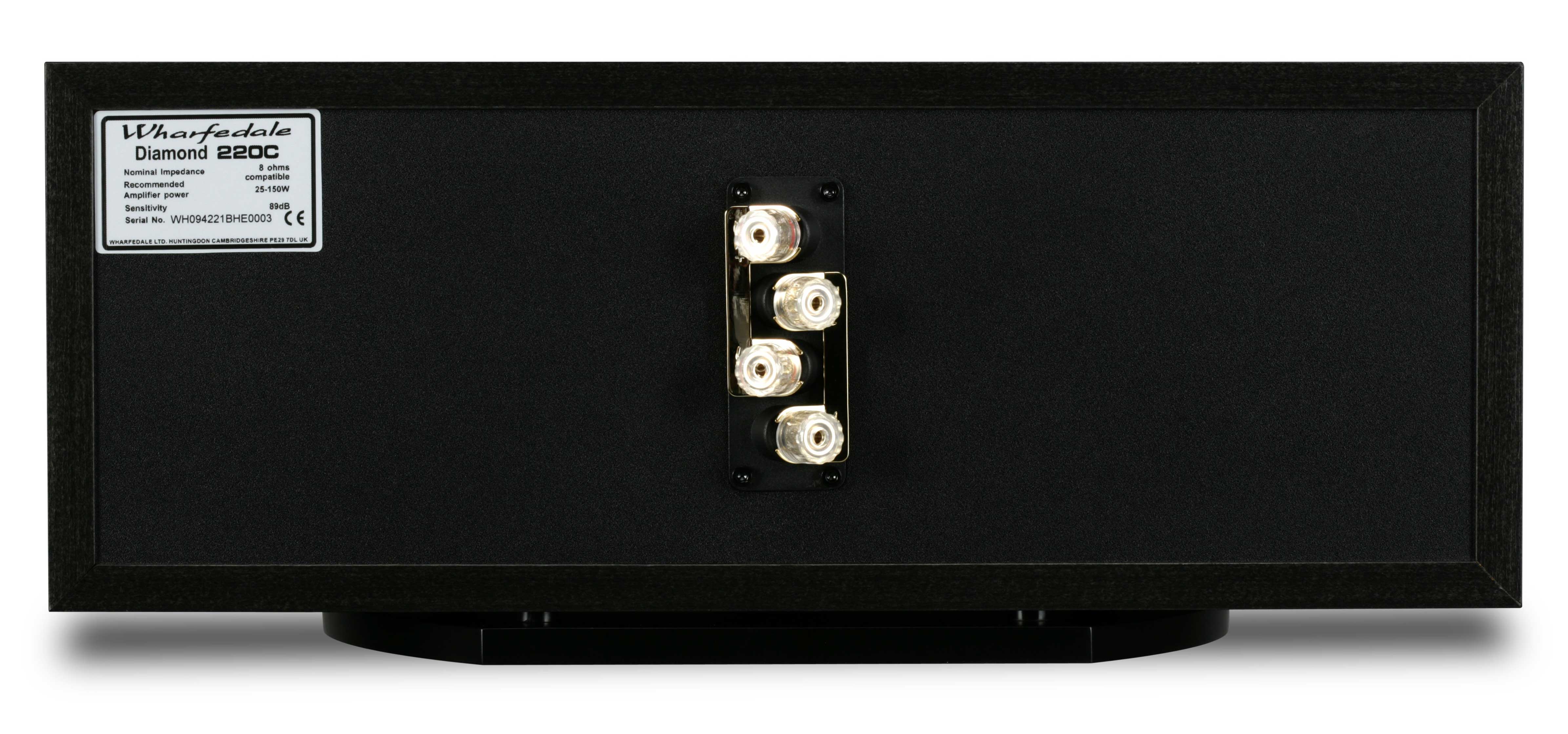 Midrange Performance Worth Writing Home About
Bass unit motor systems are also significantly refined. Increases in magnet sizes, where applicable, beget higher-sensitivity systems that both make the speakers easier to drive and boost transient acoustic power. Semi-elliptical break-up areas on the speakers' signature woven-Kevlar woofer smooth the response, while the cone edges are treated with a unique diamond-pattern molding. To further facilitate outstanding midrange response, Diamond 220C's treble unit uses a sheer fabric dome and advanced ferrite magnet system surrounded by a carefully crafted waveguide.
Looks Befitting of a Diamond
Destined to elegantly blend into any room, Diamond 220C stylistically benefits from a new lacquered front baffle and cosmetically enhanced veneers. The simple, one-piece baffle that tops the hybrid cabinet material is lacquered to a highly polished finish that cosmetically matches the diamond-cut drive unit surrounds. In addition, the inner and outer layers of MDF allow for a superior finish to the cabinet veneers, enhancing the prior look available on Diamond 100 Series.
Thông số kỹ thuật của loa hi-fi Wharfedale Diamond 220C
| | |
| --- | --- |
| General description | 2-way centre speaker |
| Enclosure type | bass reflex |
| Transducer complement | 2-way |
| Bass driver | 130mm Woven Kevlar Cone x 2 |
| Treble driver | 25mm Soft Dome |
| AV shield | Yes |
| Sensitivity(2.83V @ 1m) | 89dB |
| Recommended amplifier power | 25-150W |
| Peak SPL | 95dB |
| Nominal impedance | 8Ω Compatible |
| Minimum impedance | 4Ω |
| Frequency response (+/-3dB) | 60Hz - 20kHz |
| Bass extension (-6dB) | 65Hz |
| Crossover frequency | 2.3kHz |
| Cabinet Volume (in litres) | 11.8L |
| Height (on plinth & spikes) | (174+16)mm |
| Width | 470mm |
| Depth (with terminals) | (236+28)mm |
| Carton size | 560x3320x280mm |
| Net weight | 8.5kg/pcs |
| Gross weight | 10kg/ctn |
>>Có thể bạn quan tâm thêm sản phẩm loa hifi: Wharfedale Diamond 10.CM hàng chính hãng bán chạy nhất tại Huylananhaudio.vn