1. Ưu điểm:
Thiết kế đơn giản, tinh tế
Độ bền cao, chất lượng tốt.
2. Đặc điểm của dây tín hiệu XLR Jorma Design Statement (1.5m):
Jorma Design Statement - A cable that meets your standards.
Jorma Design delivers the last word in quality with Jorma Statement - a cable seven years in the making. Drawing on decades of design experience it is the ultimate in refinement and craft.
Only the best materials have been chosen. Inside and out. From the extra dense walnut shell to ultrapure ceramics in the core. The result - a sound that is purer and cleaner than ever before.
You demand the best out of your system, so give it the best.
Copper
Our loudspeaker cables and interconnects are composed of copper of the best possible quality.
We decided to use this material after experimentation with many other materials, as well as with other copper configurations.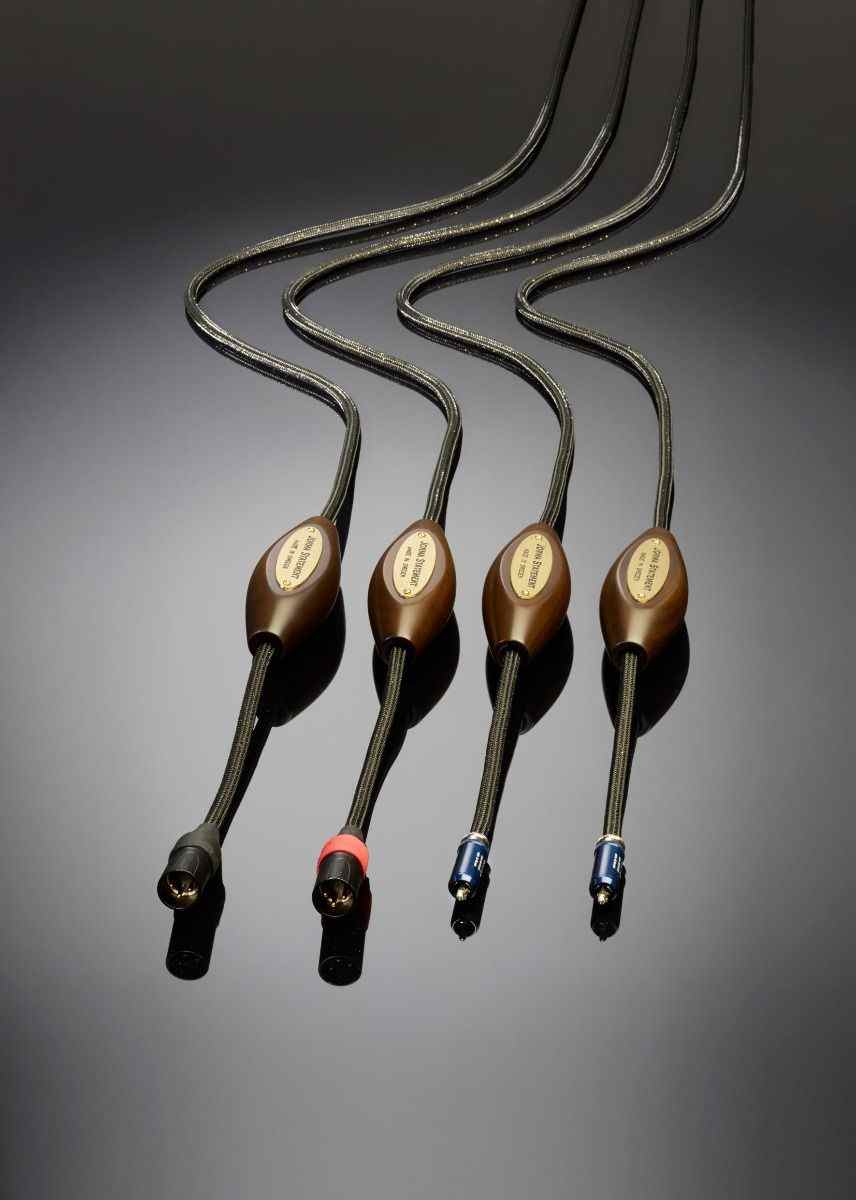 Copper delivers the most neutral, transparent, and natural musical signal. All cables employ the purest possible copper. This purity does not only refer to oxygen, but to all polluting materials and metals.

All conductors are subjected to a spark test using 6000 V impulse tension before we use them to produce our cables.
Teflon
The dielectric of all Jorma Design cables is made of the purest, non-coloured Teflon.
Connectors
The connectors we use are very carefully selected for the best sound quality. Where solder is used, it is also carefully selected for the same reason.
The connectors for all cables are assembled with gold-plated copper crimps, with no solder employed.
Conductors
The filling in the conductors is a special ceramic glass fibre, with threads that is ultra thin. Inside the conductors are hundreds of these fibres, and around the fibres are thin copper threads wound exactly in parallel. The conductor therefore forms a very thin tube that varies in thickness depending on which series of our cables it is. We found that the thinner the tube is, the better-sounding results it gives. However, by itself, such a thin copper tube is not sufficiently stable for normal use. The solution is to twine the fine copper around a pure ceramic fibre filler centre to get as close as possible to tube form. While it is very difficult to produce conductors in this way, the finished product is very hard to damage.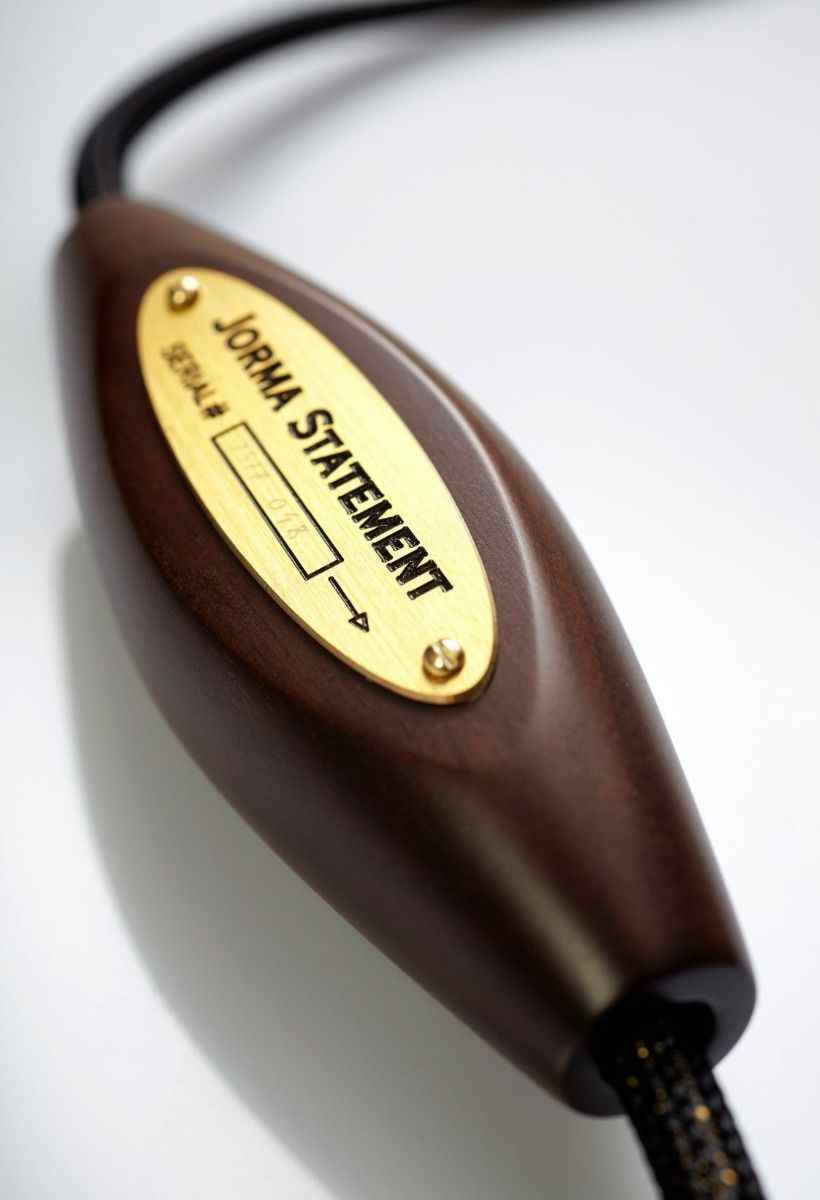 Shielding
Jorma Design cables employ sophisticated shielding to reject radio frequency interference (RFI) and electromagnetic interference (EMI) and to stabilise the cables against vibration and microphonics. All Jorma Design cables (except power chords that has a different type of steel shielding) are heavily shielded, with a tin-plated copper that works very effectively in combination with the special geometry of the conductors to ensure that all of the incoming and outgoing RFI and EMI are removed without any compromise to the audio signal.
Structure
In addition to the use of the finest materials in all aspects of their design, the unique structure of Jorma Design cables contributes to their natural sound.
Size
One question that is frequently asked about Jorma Design cables is: Why are they so thin? For that price, shouldn't they be thick and heavy? The problem with taking diameter as an indicator of quality is that making Jorma Design cables thicker would adversely affect the sound. We have found that using the least amount of the insulation that surrounds the conductors results in the best sound. If we were to use more than is absolutely necessary to make the finished product strong, safe, and long lasting, it would degrade the sound. That is why our cables look as they do.
Quality control
The "secret" of Jorma Design products is that every cable is a carefully chosen combination of design and structure and that it uses the best materials in the world. Every Jorma Design cable has to satisfy strict criteria before leaving our factory, and every cable is individually tested to ensure that it meets those standards.
The Sound
Every Jorma Design cable has to sound musical. Simple as that may seem, it is one of the hardest things to achieve in cable design. "Musical" means that the owner of our cables is able to listen and enjoy hour after hour of music in total enjoyment. With Jorma Design cables in your system, your concentration is only on the music. You do not need to worry about the pros and cons of the cables because they sound completely natural. They make it possible for your audio system to immerse you in a sound field that you have never experienced before.
- Chúng tôi luôn hướng đến sự hài lòng của khách hàng một cách tốt nhất.
- Giao hàng và bảo hành nhanh chóng trong vòng 24h.
- Dịch vụ hậu mãi, nhân viên chu đáo.
- Linh kiện, phụ kiện thay thế cam kết chính hãng, lắp đặt đúng quy trình của nhà sản xuất.
Thông số kỹ thuật cơ bản của dây tín hiệu XLR Jorma Design Statement (1.5m):