Wharfedale DIVA 8
Wharfedale Diva™ 8 loudspeakers are the result of many years of experience in the use, design and manufacture of professional loudspeaker products. We take great pride in engineering and uilding every Wharfedale Pro loudspeaker and wish to thank you for entrusting us with your sound.
Wharfedale Diva™ 8 foreground/background music speakers are designed for demanding professional applications such as reproduction of music and sound in venues as diverse as airports, places of worship, schools, retail environments, restaurants and public houses.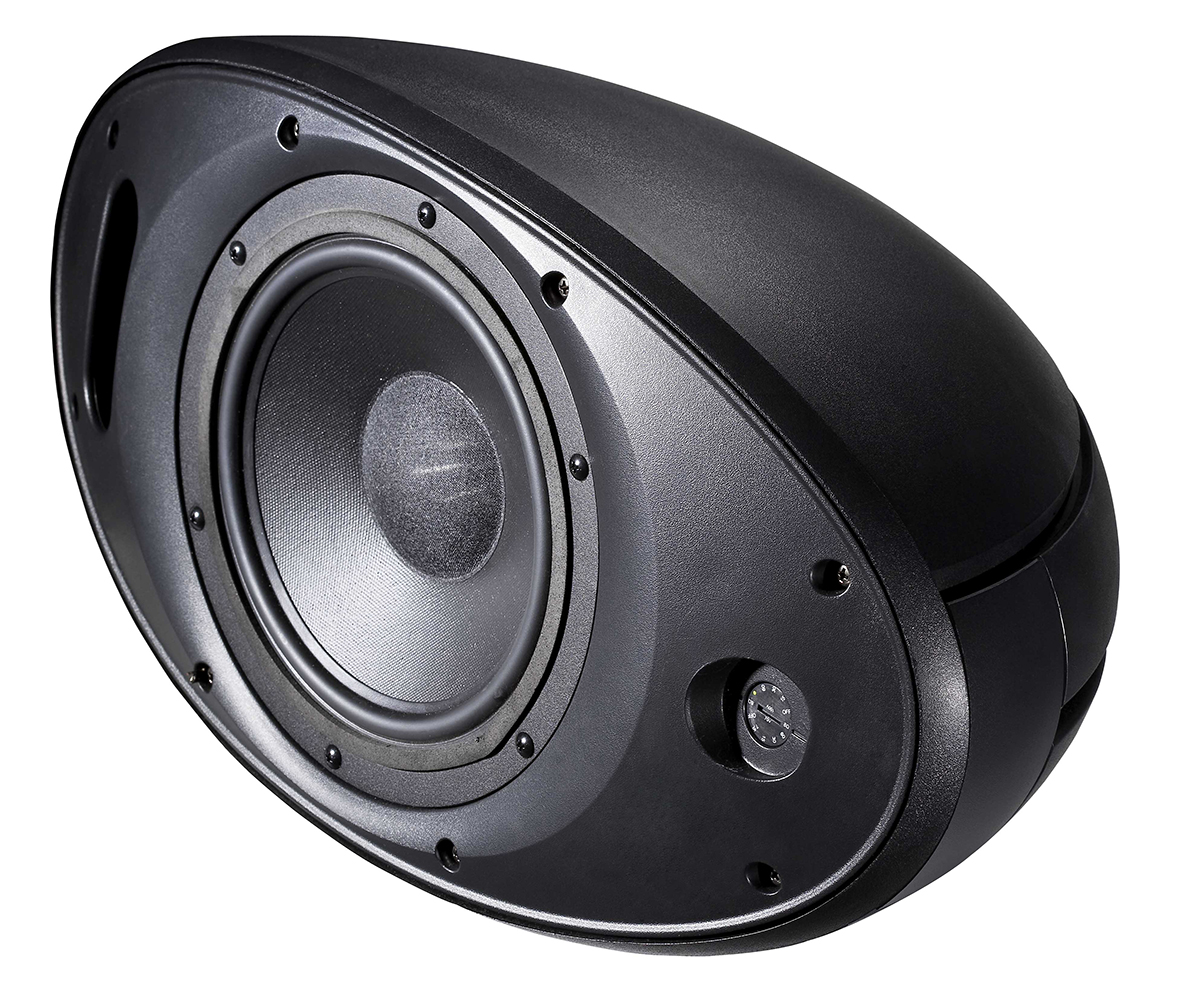 Each Diva™ 8 speaker can be used in constant voltage distributed systems or low impedance systems. With an internal, switchable transformer, you can economically install a Foreground music, background music or paging system, while still only using one 70v/100v amplifier.
Each Diva™ speaker can be switched easily to the 8ohm setting for use in smaller systems. Another unique, and important feature of the DivaTM 8 is the spheroid enclosure that eliminates internal standing waves, improving conversion efficiency and low frequency output.
The Diva™ 8 features an internal line-matching transformer with a switch to configure the system in the most suitable way. For low impedance systems turn the tap selector to the 8-ohm position. Keep in mind the capability of the amplifier working safely with loads less than 4 Ohms. If you need more speakers, you would be wise to create a Constant Voltage System that allows the use of many more speakers with a single channel of amplification.
FEATURES
2-way Co-axial loudspeaker system

8" (203.2mm) low frequency driver

2" (50.8mm) Titanium compression driver

Low distortion, high power, 8" (203.2mm) woofer

4 pin Euroblock input connector

Adjustable 8Ω to 70.7/100 Volt transformer taps

Infinitely adjustable mounting bracket included

Proprietary mounting system makes installation quick, easy, safe and

cost effective

Unique spheroid ported cabinet reduces distortion and improves low

frequency efficiency

High strengthABS cabinet
SPECIFICATIONS
Type

2-Way Co-axial

Frequency response

60Hz-20kHz

Peak SPL @ 1m

115 dB

Sensitivity (1W @ 1M)

90 dB

Coverage Pattern (degrees)

105° Conical

Nominal Impedance

8 ohm

Transformer Power taps

70 volt - 7.5W, 15W, 30W, 60W

100 volt - 15W, 30W, 60W

Low Frequency Driver

8" (203.2mm)

High Frequency Driver

2" (50.8mm) D-380B Titanium

Crossover frequency

2.8kHz

Input connectors

Euroblock

Cabinet Material

ABS

Design Factor

(Vertical)

8:01

(Horizontal)

4:01

Dimensions (H x W x D) (mm)

484 x 275 x 305

Weight

Speaker

11 kg (24.2lbs.)

Bracket

0.8 kg (1.76lbs.)