The Triple X comes with a precisely manufactured Aluminum platter. He is produced out of a solid piece of soft Aluminum to improve his resonance behavior. The platter is additionally coated on the back side with a high damping material to get great results.
The thickness of 50mm gives him a weight of 11 kilogram. You can select from a platter without Silencers, an 8 Silencer platter or our 24 Silencer version which is a real masterpiece. This high weight in combination with the smooth running Tidorfolon bearing is one unique reason of the great music experience the Triple X provides.
We at Acoustic Signature believe that a motor system for a turntable should have enough energy to speed up the platter but not influence him during rotation. We reach that aim by using a European made Synchronous motor with our own State of the Art motor control.
This engine system is absolute stable in his rotation speed and in combination with the digital control easy to use and reliable. The motor of the Triple X is on the left back side of the turntable close to the electronic. It is placed inside a cut out of the plinth and has no contact with the Chassis.
The Bearing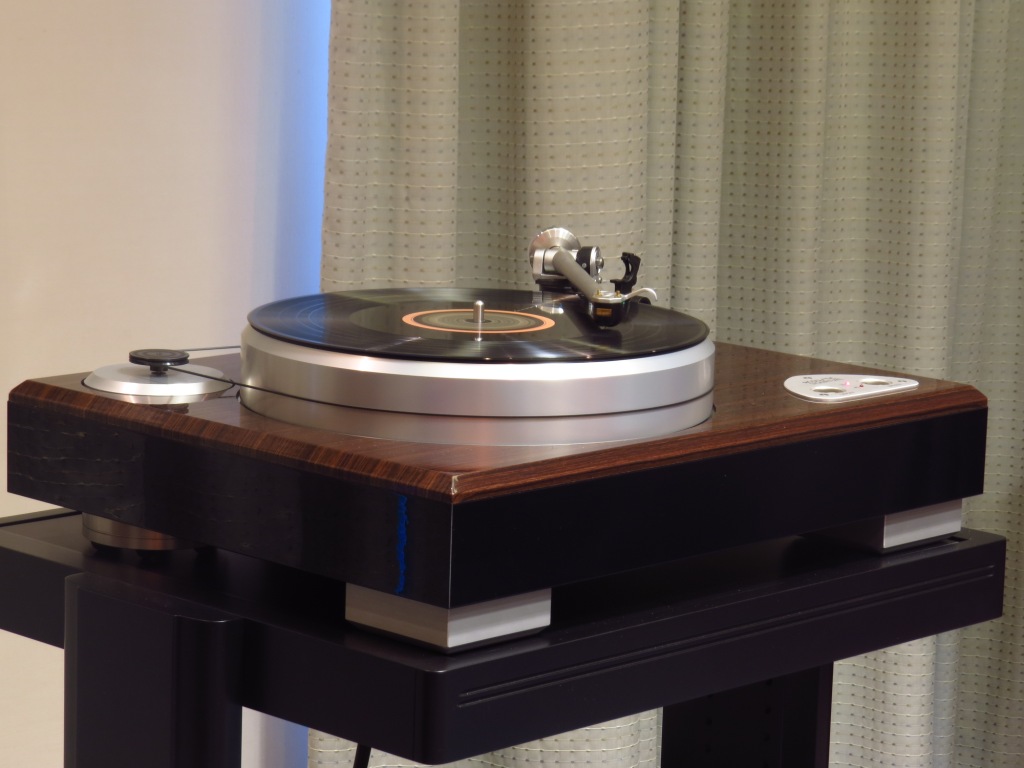 The platter bearing is the heart of every turntable and Acoustic Signature have invented a bearing with the ideal performance characteristics of exact fit, extremely low noise, very low friction and long term stability. The platter bearing axle is manufactured from special hardened and precisely grinded steel. The bearing housing uses perfectly matched sinter bronze inserts which are self-lubricating.
Our bearing design is developed to ensure a smooth run and tight fit of the axle. We achieve this by using Sinter bushes and our Tidorfolon bearing ground. Here we have ultra-tight tolerances and our Tidorfolon bearing is lifetime maintenance free. We trust in this Bearing so it´s covered with a 10 year product warranty.
Thông số kỹ thuật của cơ đĩa than Acoustic Signature TRIPLE X:
DRIVE UNIT

1 Synchronius motor, electronically regulated fully mains decoupled adjustable, BetaDIG Motor electronic, external power supply

BEARING

high precision TIDORFOLON Bearing rollerbushed and paired with axle.

CHASSIS

vibration damped Sandwich Chassis, 3 height adjustable feets,

PLATTER

high precison platter made of aluminium, 5cm height. 11kg weight. Also available as 8 Silencer Version and 24 Silencer Version.

SPEED RANGE

33 1/3 RPM, 45 UPM with motor electronic.

POWER SUPPLY

230 Volt or 115V

DIMENSION

528b x 180h x 418d mm, 46-55Kg weight-depending on extras.

COLOR

Black

White

Black/white

Makassa/white

Makassa/Black