Những điểm nổi bật của loa hi-end Elegance dB9:
The Elegance collection is succeeding the very successful Ceramique line of high-end loudspeakers from Kharma. The Ceramique loudspeaker line was introduced in 1998 and the use of Ceramique-based drivers was the reason for naming this series like we did.

During the past years Kharma has been researching new technologies as how to improve and set a new standard again to the high-end audio world. We are very proud now to offer the very latest high-tech technologies again in the new Elegance series. The shape of the cabinets has been unchanged because the shape is fully functional to the way the sound develops from the loudspeakers. But the beauty of the design has been improved upon, by redesigning the stand and bottom, the redesign of the front cover and many other small design details.

Besides all drivers of the Elegance dB9 are significantly improved. The tweeter is now made of pure beryllium, which is the next best material to diamond. Furthermore the speaker is equipped with a 7-inch Kharma Composite Driver (KCD), which is based on a new cone technology especially developed by Kharma. The double 9 inch aluminium woofer equipment of this new Elegance speaker explains the appropriate name, Elegance dB9.
>>Xem thêm: loa hi-end chính hãng, loa hi-fi chính hãng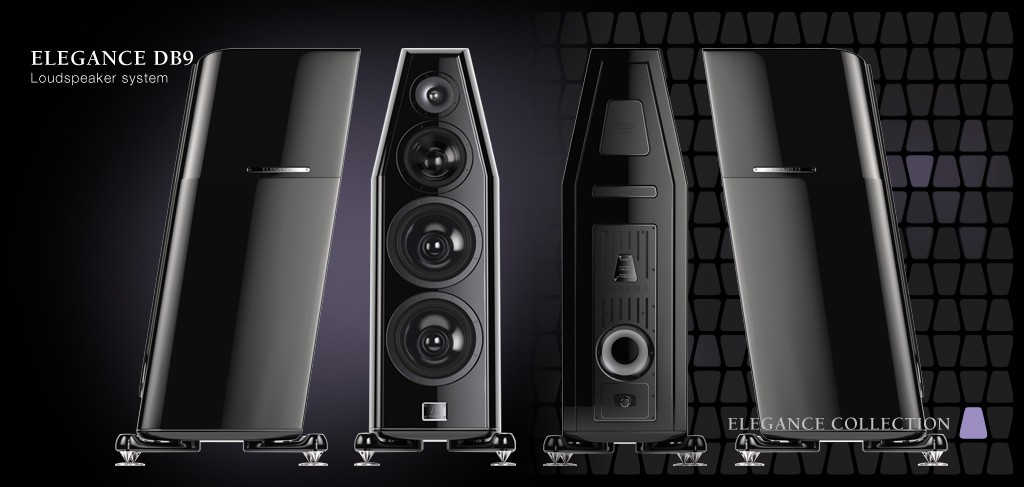 Elegance dB9: Specifications