With the launch of the Luxman D-100r digital iDocking entering the new world of listening enjoyment becomes a reality by combining the incredible storage capacity and playback flexibility of an iPod ® with the sonic beauty of your Luxman SQ-N10 vaccum tube integrated amplifier.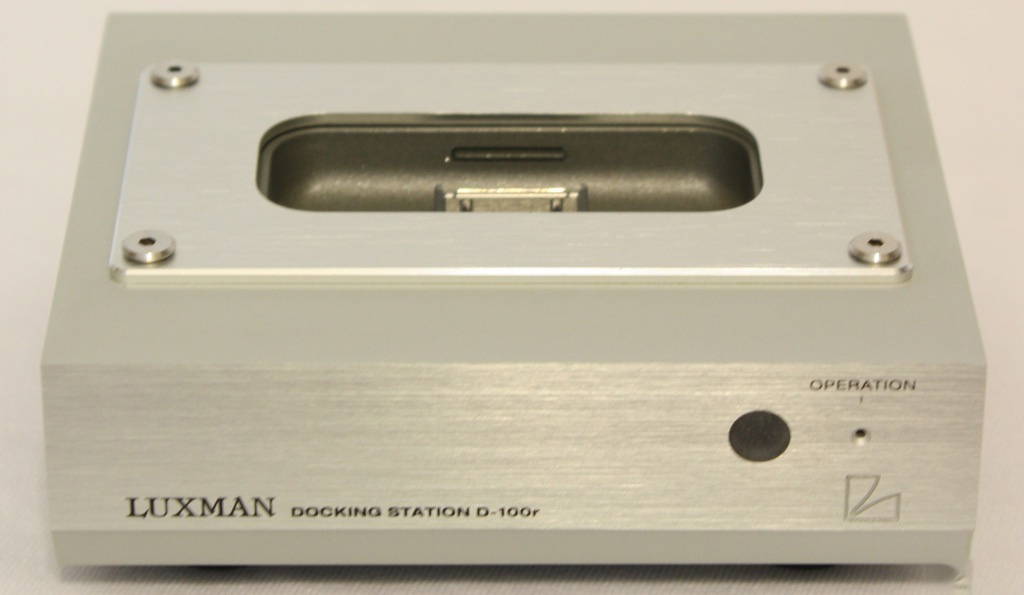 Tailored for the NeoClassico Series, the D-100r is designed with the capability to cater for both iPod digital and audiophile performance. Unlike other commercially available iDockings a high quality D/A converter is built in to offer superior sound quality. Meanwhile, RCA connectors on the back plate allow it to work with any other pre-amplifiers and integrated amplifiers with unbalanced RCA input terminals.
The LUXMAN D-100r is an advanced digital docking station for the iPod, iTouch and iPhone that bypasses the internal DAC/volume control to deliver hi-fi quality sound. Now these devices can be used to offer hi-fi audio quality music streaming as a hi-fi source, the D-100r allows you to access the best sound from your iOs device. Audio signals from compatible Apple products are processed through high quality, Wolfson WM8524 24bit, 96 kHz D/A converter chipsets. D-100r is part of the LUXMAN 100 series and is a durable, high quality design with an aluminum front / top panel, complete with an aluminum remote control.
>>>Xem thêm sản phẩm: Vitus Audio Reference DAC (RD-100)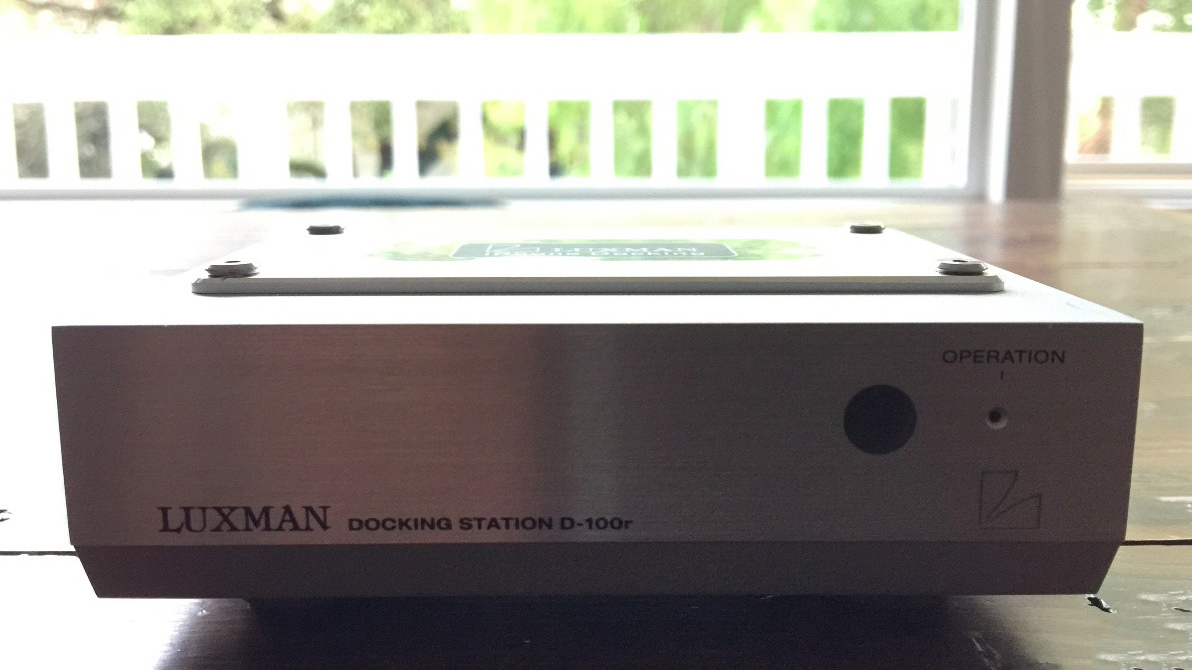 >>Tìm hiểu: Luxman CD-Player D-06 - sự lựa chọn hoản hảo cho không gian giải trí tại gia đình
Features
Single connection to the Luxman SQ-N10 using an accompanying dock link cable

Plays audio from an iPod through your Luxman amplifier as well as charges the iPod via the dock link cable provided (applicable only to the SQ-N10). Will play audio through to any amplifier using the RCA output.

Fully controllable from the SQ-N10 via the supplied dock link cable

Controls your iPod using the Luxman remote handset, which overrides all remote control functions of the iPod.

Easy track selection with on-screen navigation from a Playlist.

Supports the following: iPod Nano, iPod Classic, iPhone and iPod Touch – all models

Full function remote control and 100~240V AC power pack included
Thông số kỹ thuật dòng âm thanh hi-end Luxman D/A D 100 R
| Item | Value |
| --- | --- |
| Output Terminals | 1 x dock link socket, 2 x RCA sockets (Gold plated) |
| Output Level | 2.0V RMS |
| Frequency Response | 20Hz ~ 20 kHz (±0.2dB) |
| Total Harmonic Distortion | 0.07% |
| Signal-to-noise Ratio | 92dB |
| L/R Channel Difference | 0.1dB |
| Channel Separation | 92dB |
| Noise Level | 90dBV |
| DC Offset | 1.5mV |