Những điểm nổi bật của loa hi-fi Wharfedale Diamond 220
The Diamond 220 is the larger of Wharfedale's two Diamond 200 bookshelf models. It measures 12.25"H x 6.8"W x 10"D, a size ubiquitous among bookshelf speakers, and for good reason. When non-audiophile friends ask me to recommend a speaker, I typically point them to something of this size -- they're easy to accommodate in a room, and can usually produce enough bass that a subwoofer won't be needed.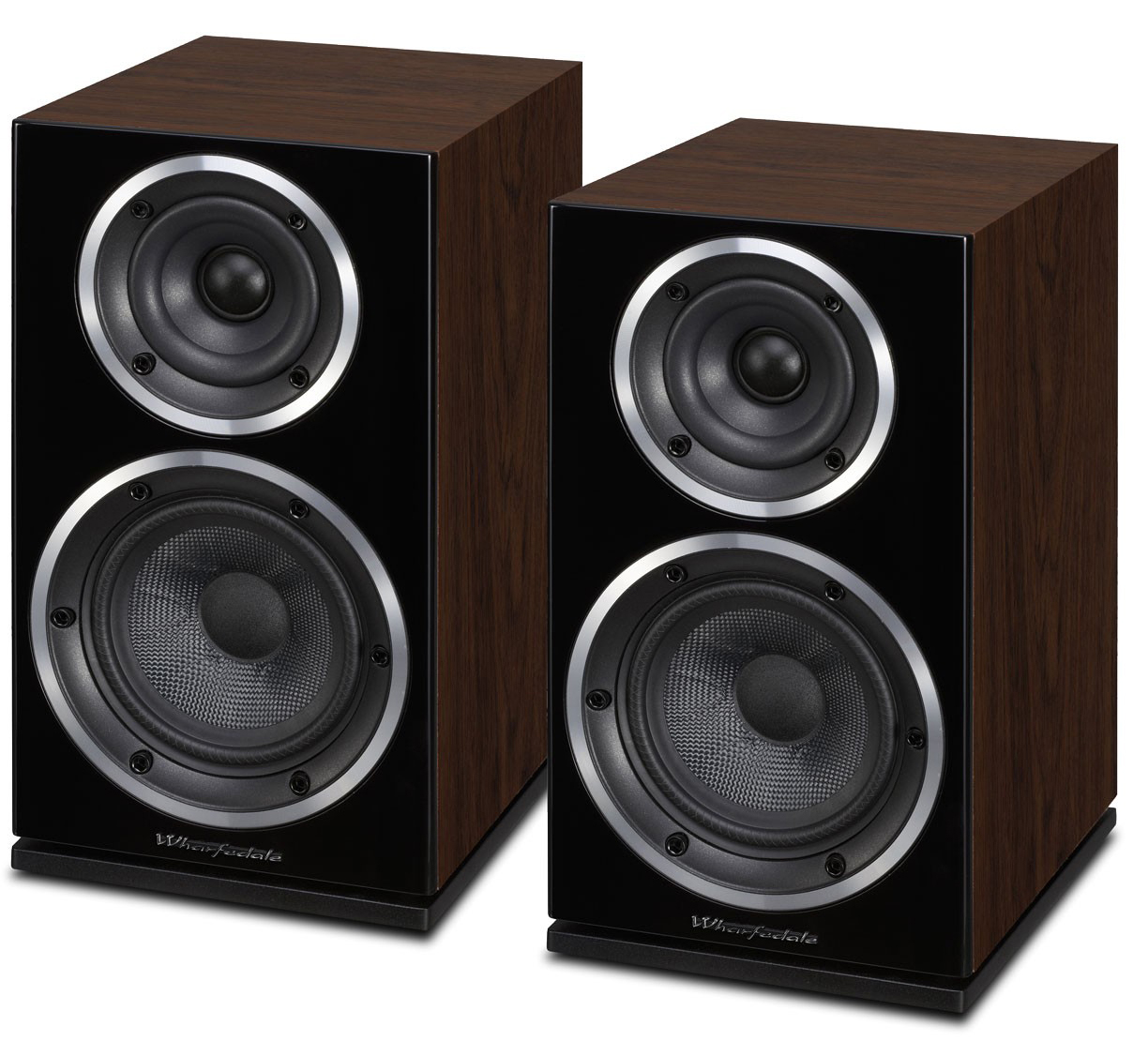 The Diamond 220's drivers are evidence of some serious engineering at Wharfedale. The highs are covered by a 1" fabric-dome tweeter with a ferrite magnet. Although on paper that doesn't sound impressive, what I found remarkable was the deep waveguide in which the tweeter is recessed -- a full 0.75" from the surface of the speaker. The circumferential speed bump on the waveguide looks enough like a driver surround that you might, as I did, mistake the tweeter for a midrange driver. Wharfedale says that the waveguide performs a number of functions: it controls dispersion, increases power handling, and smooths the handoff from tweeter to woofer.
For bass duties, Wharfedale uses one of its trusted woofers with woven-Kevlar cone, this one measuring 5" in diameter. The woofer cones are woven in a diamond pattern, hence the series name. The Diamond 220 has a port to extend its frequencies further into the low end, but you won't see it -- the port is cleverly hidden in the speaker's bottom panel, above a plinth. From the front, all that's visible is a 0.25"-wide slot running just above the plinth. This cool look serves a purpose: the 220's bass response won't vary as much with placement compared to rear-ported speakers, because the distance to the closest boundary -- the plinth -- remains constant. With a rear-ported speaker, the bass response varies more with the speaker's distance from the wall behind it. Each driver has its own circular grille.
The cabinet walls are built up of layers of particleboard and MDF, to damp resonances. My samples were finished in Walnut Pearl vinyl; the other options are Blackwood, Rosewood Quilted, and White, all vinyl. The Diamond 220's finish is a bit disappointing compared to those of other speakers I've auditioned in the price range -- the edges are too square to mistake it for real-wood veneer. However, the 220's rich-looking front baffle of high-gloss black makes up for it. Arranged vertically on the rear panel are two sets of binding posts, for biwiring or biamping -- a feature I've rarely seen at this price. The posts are very robust.
As for Wharfedale's specifications, the Diamond 220 has a nominal impedance of 8 ohms, dipping to 4.1 ohms, and a sensitivity of 86dB/W/m. Although 4.1 ohms shouldn't be a concern for any decent solid-state amp, the sensitivity is slightly below average. To get them to boogie in my room, I had to set the volume level higher than I usually do. For best sound, you'll probably want to drive the Diamond 220s with a high-current amp that outputs at least 50Wpc.
>>>>Có thể bạn quan tâm thêm dòng âm thanh hi-fi chất lượng tốt: Wharfedale Diamond 122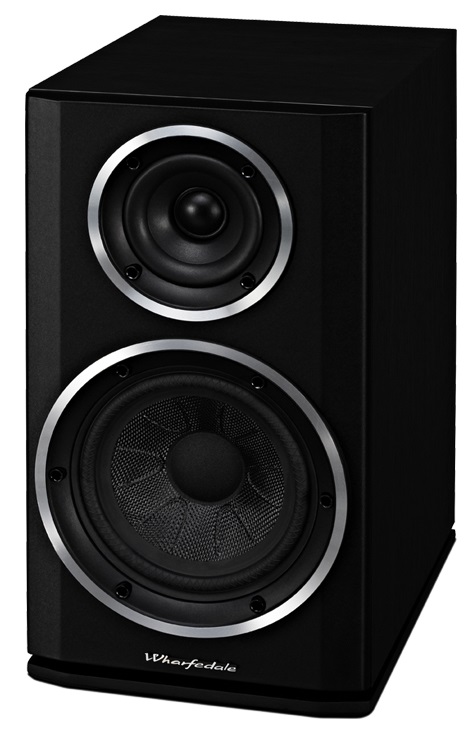 Thông số kỹ thuật của dòng âm thanh hi-fi Wharfedale Diamond 220
General description

2-way bookshelf speaker

Enclosure type

bass reflex

Transducer complement

2-way

Bass driver

130mm Woven Kevlar Cone

Treble driver

25mm Soft Dome

AV shield

No

Sensitivity(2.83V @ 1m)

86dB

Recommended amplifier
power

25-100W

Peak SPL

95dB

Nominal impedance

8Ω Compatible

Minimum impedance

4.1Ω

Frequency response (+/-3dB)

56Hz - 20kHz

Bass extension (-6dB

45Hz

Crossover frequency

2.2kHz

Cabinet Volume (in litres)

7L

Height (on plinth & spikes)



315mm

Width

174mm

Depth (with terminals)

(227+28)mm

Carton size

495x320x410mm

Net weight

5.3kg/pcs

Gross weight

12.6kg/ctn